Roller extrusion granulator is the key equipment of compound fertilizer granulation, with technology, reasonable design, compact structure, novel and practical, low energy consumption, and the corresponding equipment, forming a small production line, can form a certain capacity of continuous/mechanized production.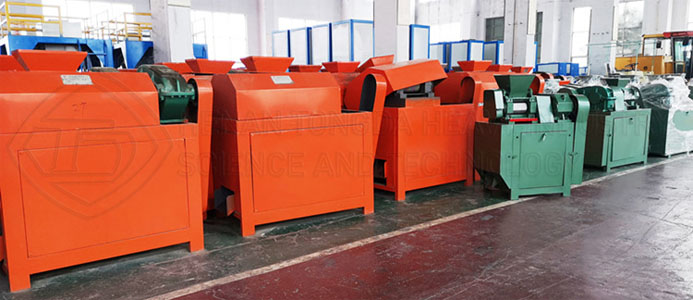 How to adjust the gap of roller extrusion granulator?
(1) Pressure roller gap adjustment: in production, sometimes it is necessary to increase the output or increase the bite Angle. At this time, the distance between the two pressure shafts can be increased, and the distance between the active shaft roller and the passive shaft can be increased. The steps are as follows: Stop the machine, remove the upper frame of the two sides of the bearing seat, adjust the adjusting plate between the two sides of the bearing seat to the required thickness, the two axles can not make the roller collision, the minimum should be kept between 0.3-1mm.
(2) Ball and socket alignment adjustment:
The ball and socket are formed by the concave of the main roller surface, so there are axial and circumferential counterpoint problems:
A. The axial alignment has been adjusted in the installation, generally speaking, it is not possible to adjust, when the need to adjust, the passive bearing seat on both sides of the gland tightening or loosening, so as to promote the eccentric sleeve displacement and drive shaft roller corresponding.
B. Circumferential alignment: the steps of circumferential alignment are as follows: loosen the six connecting bolts of the passive gear and the adjusting sleeve, so that the adjusting sleeve and the passive gear can be slightly detached. Since a ball and socket adjustment amount has been considered in the design, and two adjusting bolts are equipped, the dislocation can be adjusted no matter how much the dislocation is. Because the ball and socket are too small, the carton board is placed between the two rollers when adjusting. After rolling, it can be seen whether the adjustment achieves the purpose. When properly aligned, tighten the six connecting bolts.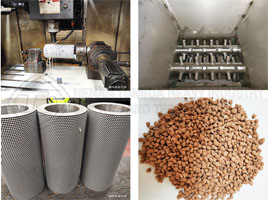 Henan Tongda Fertilizer Equipment can provide customers with a one-stop service. Our equipment is good at handling various kinds of animal manure and we also have rich experience to process the manure into excellent fertilizer. We can provide bio liquid organic fertilizer, organic fertilizer, NPK fertilizer, compound fertilizer and BB fertilizer production solutions. We are looking forward to further cooperation with customers all over the world. Welcome to send contact us for details.